2010 2015 Volkswagen VW OEM Fender Premium RNS-510 GPS Navigation Receiver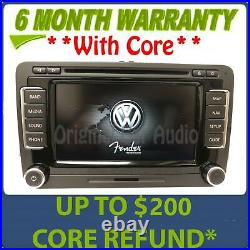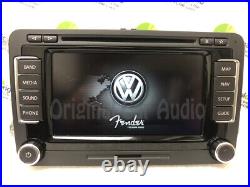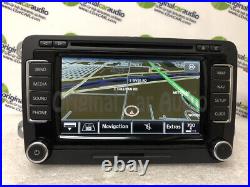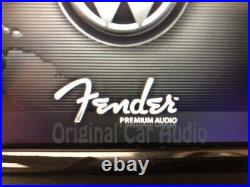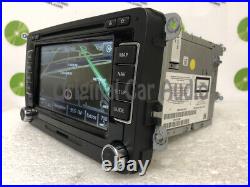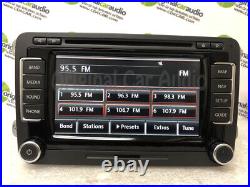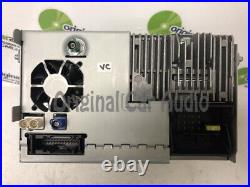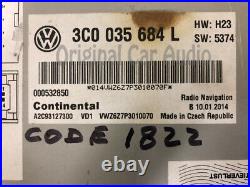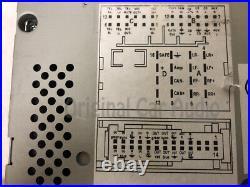 10-15 VW OEM Fender Sound RNS-510 GPS Radio. 2010 - 2015 Volkswagen VW Jetta Passat OEM Fender Premium Sound RNS-510 Navigation GPS Touch Screen Radio Receiver. => Comes with security code!

Plays Mp3 files off of SD card => Internal HARD DRIVE for music storage! => Fender Premium Sound System ONLY Please note: These models come with different sounds systems!

This is only for the Fender Premium Sound System! If your system is not Fender this unit will not work without programming!

Please call if you require a different sound system! 3C0 035 684 G, 3C0 035 684 H, 3C0 035 684 J, 3C0 035 684 K, 3C0 035 684 L, 3C0 035 684 M, 3C0 035 684 N, 3C0 035 684 P, 3C0 035 684 Q, 3C0 035 684 R 1K8 035 684 A, 1K8 035 684 B, 1K8 035 684 C. Model: RNS-510 Please Note: CORE REQUIRED! Use our packaging and label to send your defective unit. Core must be complete, without any water damage or burnt electronics.

Please do your own research regarding installation as we are not installation experts. Compatibility is only guaranteed if you are replacing the same part number.

Please note: This may need to be programmed to your vehicle by the dealer.